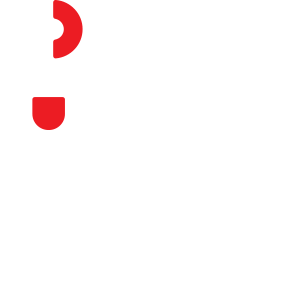 The "Portuguese Coffee – a blend of stories®" is an institucional brand from the Portuguese Coffee Association (AICC) that represents all the coffee that is made in Portugal acording to its own tradition.
The "Portuguese Coffee – a blend of stories®" brand was born to promote, spread and increase the awareness of "Portuguese Coffee" as a high quality esperesso with a set of unique characteristics and culture, as well as to support national companies and brands to be recognized, by different markets, by its remarkable product and roasting process.
Coffee is a part of Portuguese Culture.
Portuguese people drink coffee as a pleasure but also as an excuse to meet friends and socialize.
Portuguese usually prefer to drink espresso, mostly out of home. Espresso is so important to us that we also spell it as a Portuguese word: it is written "EXPRESSO" instead of ESPRESSO!
Unlike other countries that insist on 100% Arabica beans, the Portuguese espresso is obtained from a blend of slow roasted Arabica and Robusta coffee beans. This particular method of roasting is less intense compared to others and it helps to preserve the essence of the Portuguese Coffee, giving it less acidity, a stronger aroma, more body and sweetness.
The result is a hazelnut-coloured cream, dense and remarkable and well balanced coffee that lingers in the mouth and creates a powerful and memorable consumer's experience.
The history of coffee goes as far back as the 9th century.
Its origins can be found in the Ethiopian highlands, spreading across the world through Egypt and Europe.

In Portugal, it was first introduced as a major commodity in the 18th century by King João V in the former Portuguese colony of Brazil, making Brazil the world's largest Arabica coffee producer at the time and, since then, even if Portugal is not a coffee producer due to its unfavourable weather conditions, it has been at the forefront of the coffee industry and amongst thoso who knows the process the best.
BRAND OPPORTUNITY
The growth of the global market for coffee, combined with an industry boom of other ways to consume coffee, create an opportunity for globalization and growth of a characterizing sector of the Portuguese industry – the coffee roasting industry.
Our challenge with this brand is to raise the value and demand of the Portuguese Coffee, allowing national companies to increase their exportations to different foreign markets as well.
A blend of Goals and Benefits
• Promote the richness of Portuguese Coffee;
• Promote our culture and coffee heritage;
• Create the concept of Portuguese "espresso" as a differentiating experience;
• Identify easily a coffee made in Portugal according with its own tradition;
• Identify easily a Portuguese Coffee brand;
• Assure the specific characteristics of Portuguese Coffee.
A blend of Opportunities
Tons of coffee has been produced and distributed and exported by several Portuguese companies, wich encompass 70 to 80 brands. 11 of those companies and their brands are already members and users of our institutional brand and logo. Find out more about each one here.